Irrigation System Installation and Repair Services in Round Rock, Texas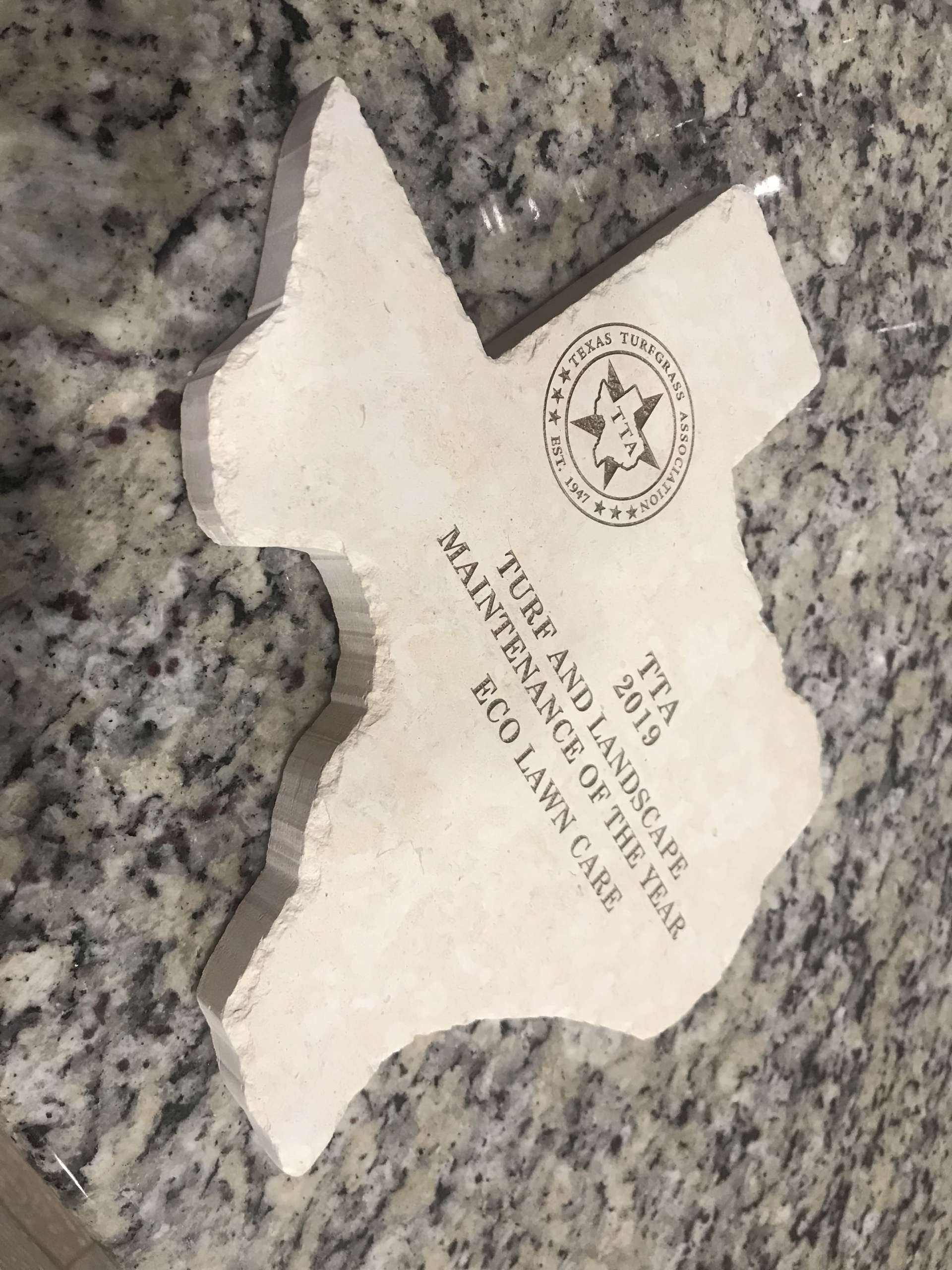 Community Involvement
At Eco Irrigation, our roots run deep in the local community. We believe in giving back and fostering positive change, and our track record speaks for itself. Here are just a few examples of our impactful contributions:
Veterans Memorial Centers: We are incredibly proud to have been part of the landscaping initiatives for all the veterans memorial centers. Not only was our contribution recognized with an award, but we undertook all the work free of charge to honor our heroes.
Crystal Falls Community Bridge: Where there's a will, there's a way. Eco Irrigation built a bridge for the crystal falls community's hike and bike trail – a project the city was unable to take on due to its remote and challenging location.
Outdoor Classrooms: Our collaboration with boy scout projects has led to the construction of numerous outdoor classrooms, each serving as a testament to our commitment to education and nature.
PTA Partnership: As the chosen provider for the Parent Teachers Association, we proudly step up every time there's a need to construct a new hike and bike trail. We're honored by the trust placed in us.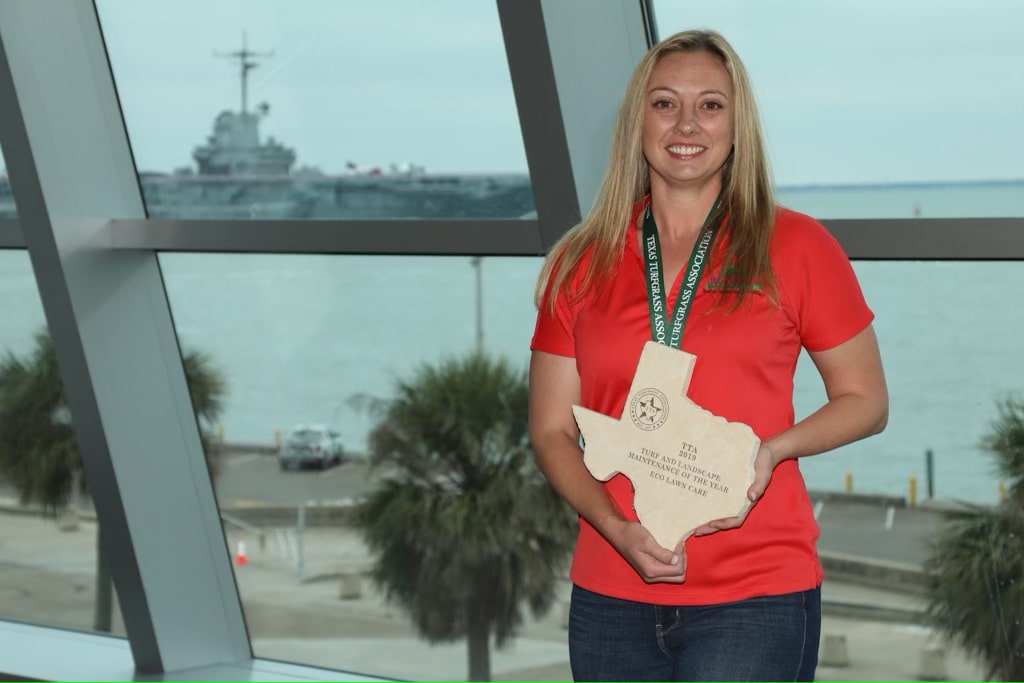 Why Choose Eco Irrigation?
When you opt for Eco Irrigation, you're not just choosing a service – you're choosing unparalleled expertise and unbeatable value. Here's why:
Cost Efficiency: Thanks to our sister venture, Eco Landscape Supply, we've eliminated the middleman. This strategic move ensures that we offer the best prices by sourcing directly, allowing us to provide unbeatable quotes to our customers.
Local Expertise: Adam Benefield, our founder, has lived in Texas for almost four decades. His intricate knowledge of local HOAs, communities, and local regulations means you're getting not just service, but insights that only a local can offer.
Experienced Installations: While Adam himself is hands-on with installations, Eco Irrigation has also been the trusted choice for other companies. Our work stands as a testament to our dedication and proficiency.
What to Expect with Eco Irrigation
From the moment you reach out to us, expect a seamless, transparent, and efficient process:
Direct Interaction With The Owner: Every plan, every idea you have is directly reviewed by the owner and founder, Adam Benefield. This ensures that you get personalized attention and expert insights.
Quick Quote: We value your time. Within just 24 hours of your consultation, you'll receive a detailed quote.
Design & Approval: Once the bid is finalized, our team kickstarts the CAD design process, ensuring your vision is perfectly encapsulated.
Permits & Compliance: We handle all permit requests from the city, ensuring the project adheres to all regulations.
Quality Execution: The work is completed as designed, with every detail taken into account.
City Inspection: After project completion, a final inspection by the city ensures everything's up to code.
Our Irrigation System Services in Round Rock, Texas
At Eco Irrigation, we offer a comprehensive range of irrigation system installation and repair services in Round Rock, Texas, and surrounding areas. Our skilled team of technicians is dedicated to ensuring your landscape stays healthy and vibrant. Choose from the following services:
Repair
Is your existing irrigation system in need of repairs? Count on us to diagnose and fix any issues promptly. Our repair services include:
irrigation system Head Replacement: We replace damaged or malfunctioning irrigation system heads to ensure even water distribution.
Leak Detection and Repair: We identify and fix leaks in your irrigation system to prevent water wastage.
Valve and Controller Repair: Our experts repair faulty valves and controllers to maintain optimal system functionality.
Installation
Looking to install a new irrigation system system? We specialize in designing and installing efficient irrigation systems tailored to your landscape's needs. Our installation services include:
Custom Design: We create a customized irrigation system system layout based on your property's size and vegetation.
High-Quality Components: We use top-quality pipes, valves, and irrigation system heads to ensure longevity.
Zone Planning: Our zoning strategies optimize water distribution, saving you money on utility bills.
Annual Maintenance
Regular maintenance is key to a healthy lawn. Our annual maintenance services include:
Spring Start-Up: We get your system ready for the growing season, ensuring it operates efficiently.
Winterization: We protect your system from freezing temperatures by properly winterizing it.
Seasonal Adjustments: We fine-tune your system as the seasons change to conserve water.
irrigation system System Check Up
Ensure your irrigation system system is operating at peak performance with our check-up services:
System Evaluation: We assess your entire system, identifying and addressing any issues.
Adjustment and Calibration: We make necessary adjustments to improve coverage and efficiency.
Water Efficiency Recommendations: Receive expert advice on reducing water consumption.
Irrigation System Reroute
Changing your landscape layout? We can re-route your irrigation system system to accommodate changes in your garden:
Custom Re-Routing: We modify your system to match your new landscape design.
Optimized Coverage: Our goal is to ensure every area receives the right amount of water.
Drip Irrigation System Installation
For water-efficient and precise watering, consider our drip irrigation system installation:
Water Conservation: Drip systems minimize water waste by delivering water directly to plant roots.
Custom Drip Lines: We design and install drip lines tailored to your plant's water requirements.

No matter which service you choose, you can trust Eco Irrigation to deliver quality results that promote a healthy and green landscape.
Why Choose Eco Irrigation
Expertise: With over a decade of experience, we are the trusted experts in landscaping and rock work systems
Eco-Friendly Solutions: We prioritize water conservation, helping you save money and the environment.
Quality Craftsmanship: Our skilled technicians use top-quality materials for long-lasting results.
Customer Satisfaction: We're committed to your satisfaction, delivering prompt and friendly service.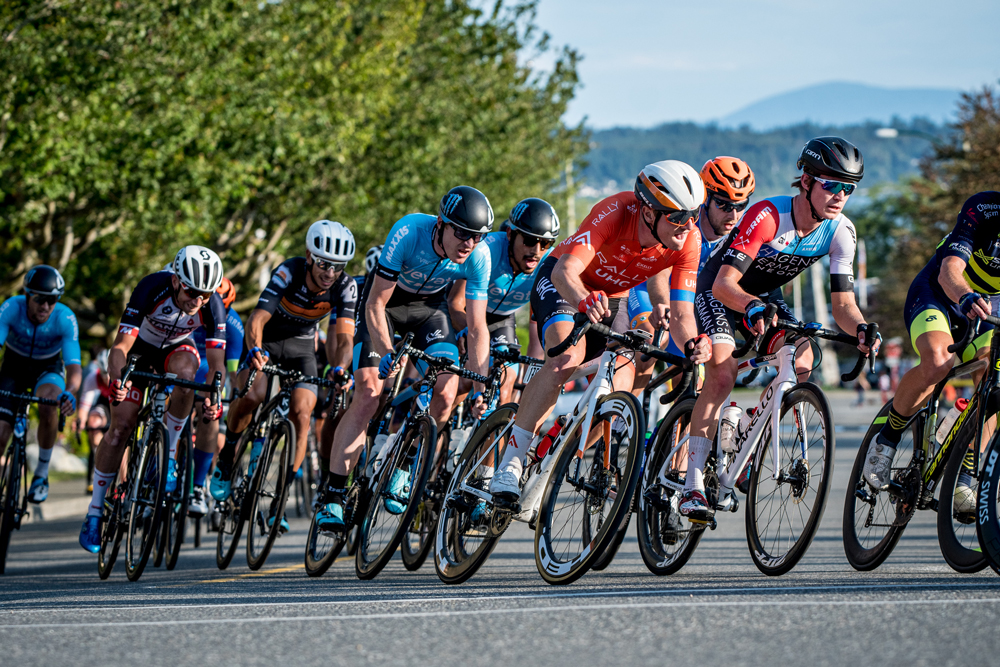 Proud To Be a Round Rock, Texas Native
As proud residents of Round Rock, Texas, we are deeply involved in our local community. Eco Irrigation is committed to giving back. Here are some ways we're involved:
Local Charities: We actively contribute to [Local Charity Name] to help those in need.
Community Events: You'll find us at [Local Event Name], where we enjoy connecting with our neighbors.
Local Partnerships: We collaborate with [Local Business/Group Name] to strengthen our community.
What Our Customers Are Saying
We believe our work speaks for itself, but don't just take our word for it. Here's what our satisfied customers in Round Rock, Texas have to say.
To the entire Eco Irrigation and Landscaping Team, you provide exceptional service, deliver beyond expectations and live up to your motto of "Turning Ordinary into Extraordinary" - Thank you all! Wayne & Luana R.
We have never used Eco Irrigation, prior to last week. The scope of our project was irrigation repair/adjustments, completley removing and updating numerous plant and flower bends, installing numerous pallets of St. Augustine grass, providing new borders, basalt (black) rock, precision cut stepping stones, etc The team that showed up for our job, were the most precise, pleasant, easy to communicate details with, hardest working crew i've ever seen. ALL of this, during our massive heat wave! PLEASE give these folks a chance to bid, and do your projects. The extra's/additional adjustments in the field, that were provided were spot on, and needed. The final bill, was exactly what the bid was!! Sammy & Robi Loerch Highland Haven/Marble Falls
Barbara Mullen
2023-06-29
They do my current home and it's always got fresh lines and excellent curb appeal.
Alex was fantastic. Friendly, really informative and efficient. Highly recommend this company for your irrigation needs.
great experience from start to finish. Nicole, the scheduler, is so nice and kept me updated throughout the project. the crews that did the wall and landscaping were awesome. i absolutely love the outcome. i highly recommend eco irrigation.
Friendly and personable service coupled with quality craftsmanship and competitive pricing. With a recent pool/patio installed, we were seeking landscaping to offer privacy and repair our irrigation, then finish off with new sod. We spoke with 3 other landscaping crews, but none of them met our needs from both design and pricing. Eco Irrigation and Landscaping brought our vision to reality when the design was rendered / drawing and gave us the visual we were looking for. We love our yard space now more than ever and would highly recommend if you're looking for quality work and excellent customer service.
Eco was great to work with and had great communication throughout the entire install process. Had 8 zones installed which they were able to complete in one day! Thank you Adam, Nicole, and the entire Eco team!!!
I spent months developing ideas to add a front patio and walkways going to the back of the house. Also, I wanted to eliminate most of my grass and go to succulents and hardy native plants because the Texas water supply continues to decline as our population increases. I don't think this trend will change. I went to ECO because my neighbors gave them strong recommendations. Adam Benefield came to do the estimate. He listened carefully as we went through it together. He made many excellent suggestions. Between the two of us we came up with the beautiful front patio and hardscaped yard we have today. They did the work on time and on schedule. Adam handled the HOA process. Since completion we have received nothing but rave reviews from neighbors and passersby! The neighbors mention that it has completely transformed the home. Luxurious, beautiful, and smart are the words I hear most often! I am hard to please. But the end result greatly exceeded my expectations! I went with the best, expecting the best. It was not inexpensive. Yet we definitely got more than we paid for! Thanks for the great work ECO!
Jennifer Peterson
2022-12-21
With temperatures expected to be in the lower teens in two days, I was desperate to have my sprinkler system winterized (all water flushed from the system). Office Manager Nicole was able to schedule this on such short notice and save my system from possible freezing and failure. Many kudos to her and all the staff there at Eco.
Thanks for the good service installing my irrigation system. Appreciate the follow-up and quick response to questions.
Our Work in Round Rock, Texas
Take a look at some of the projects we completed in Round Rock, Texas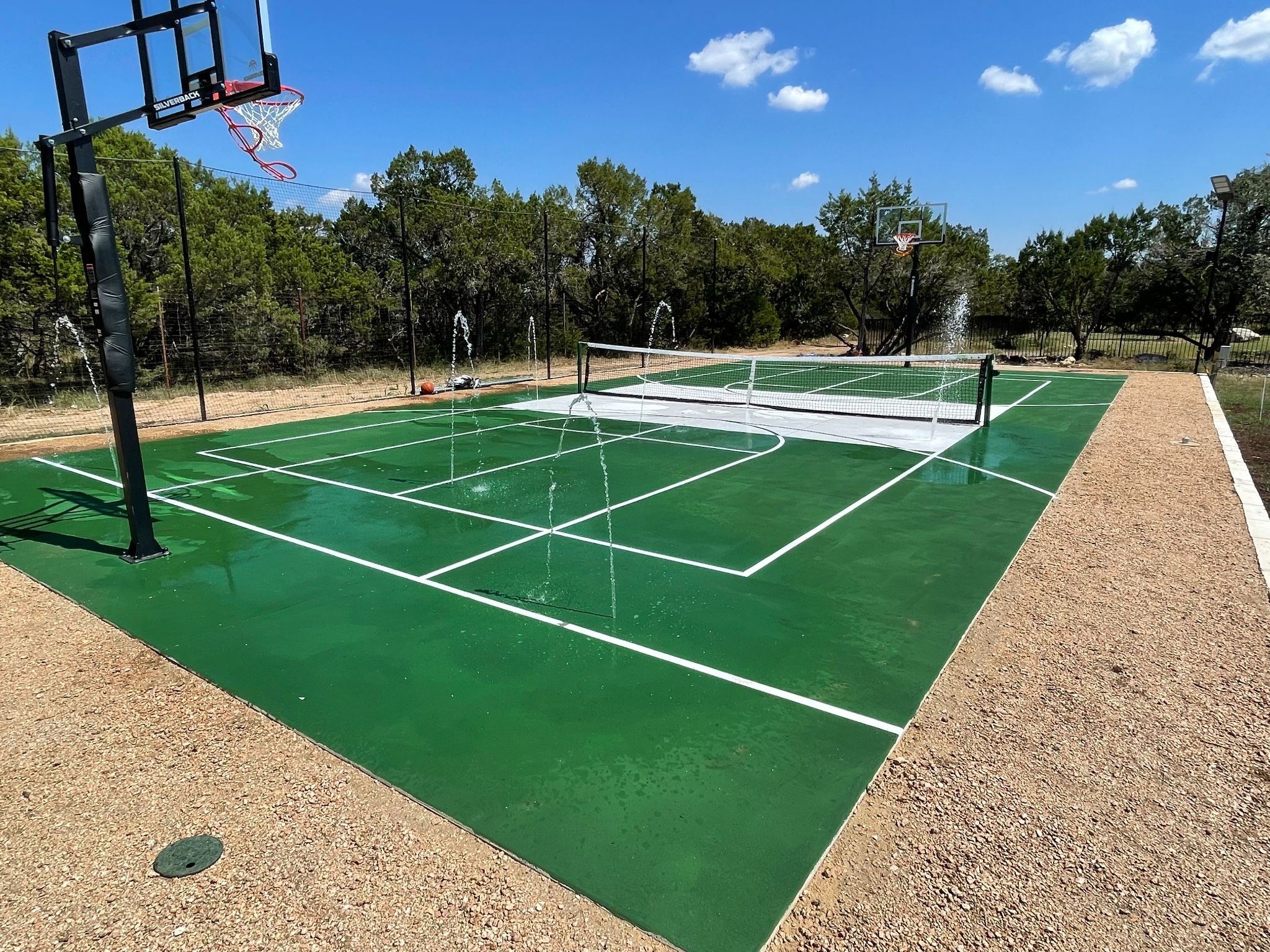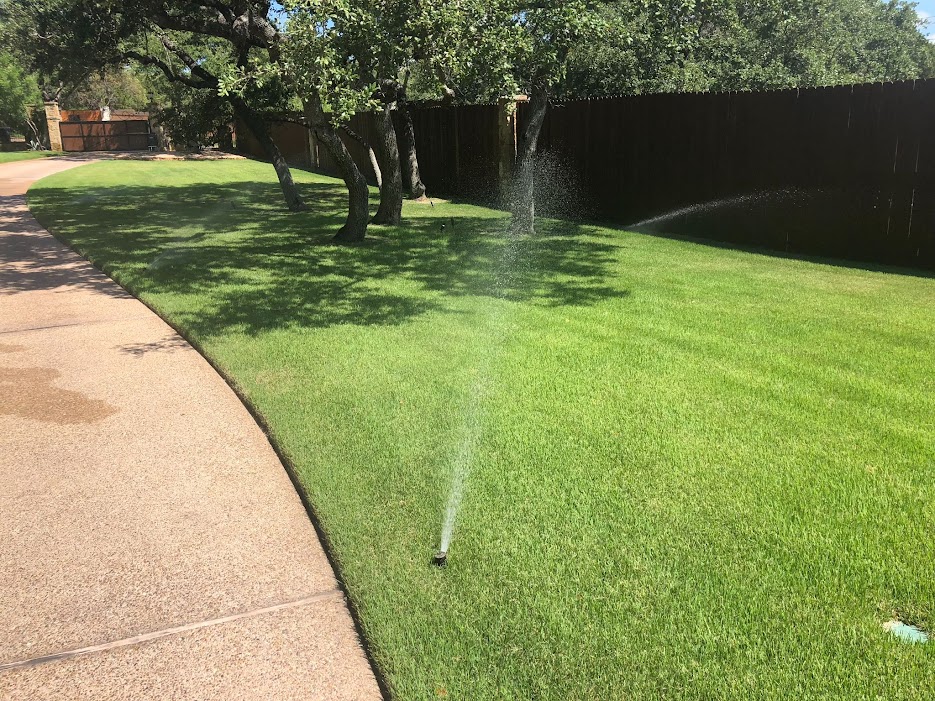 Business Hours
Monday

8 AM–5 PM

Tuesday

8 AM–5 PM

Wednesday

8 AM–5 PM

Thursday

8 AM–5 PM

Friday

8 AM–5 PM

Saturday

Closed

Sunday

Closed
Eco Irrigation Service Areas
We proudly serve Williamson County, Travis County and other surrounding areas including:
If you're located in any of these nearby cities, we're here to serve your landscaping and irrigation needs.
Ready to Get Started?
Click the button below to get your free quote in Round Rock, Texas with Eco Irrigation.